Windows Small Business Server 2003, Part 4
SBS2K3 Controlling the Environment with GPO's and OU's
by Andy Goodman [SBS-MVP]
A friend needed instructions on how to limit some users using an OU and a GPO.
I thought I would interrupt the series briefly and share this info with all of you.
This little tidbit of knowledge is becoming more important as we move into the future.
Of course you can alter the settings for your circumstances.
How to Limit a Group of Folks with a GPO,
From the console expand the Advanced Management section and expand as shown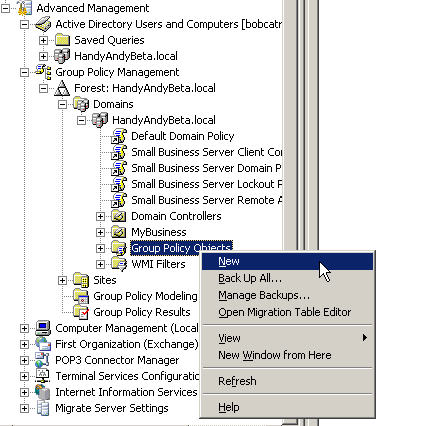 Right Click on Group Policy Objects and then Click New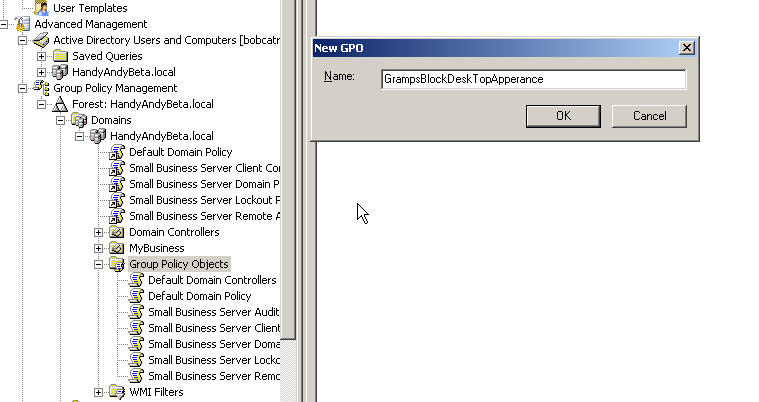 Give your new policy a fitting name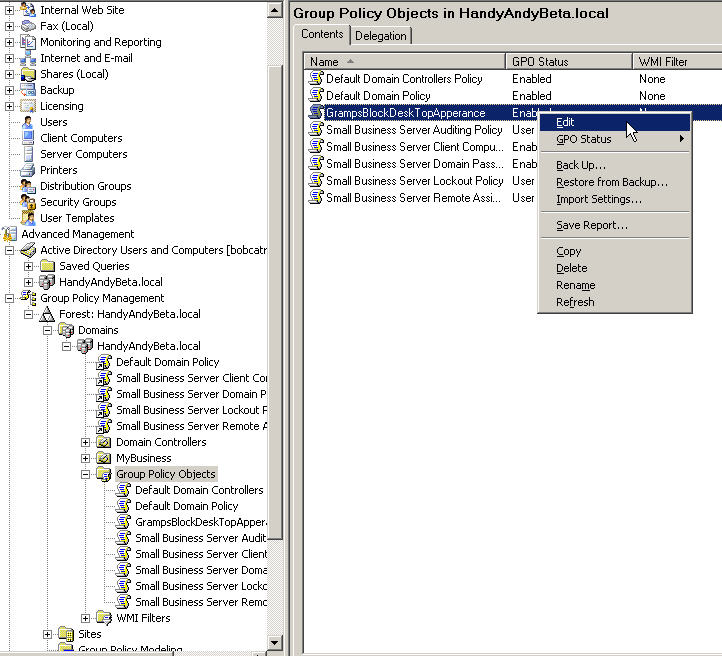 Right Click on your new policy and click Edit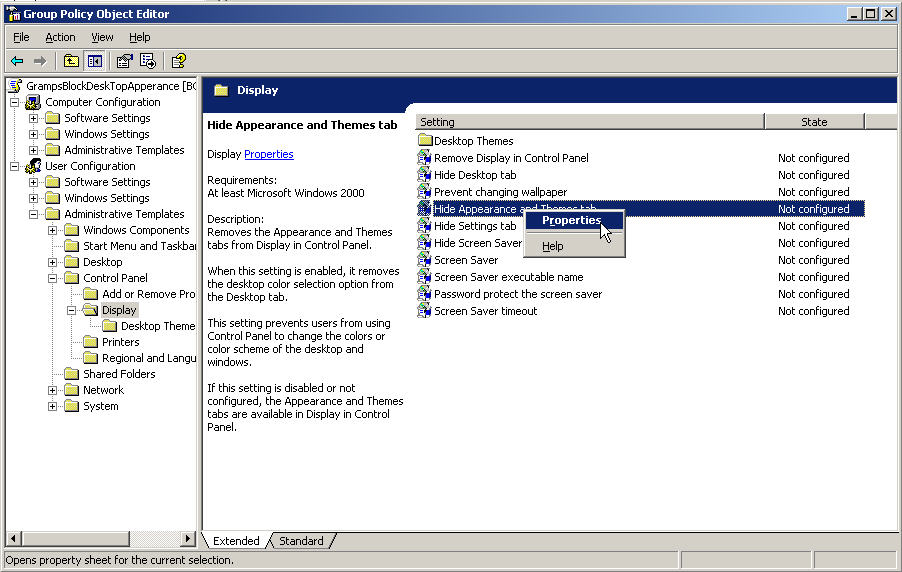 In the Group Policy Editor expand as shown and right click on the Attribute You Want to Define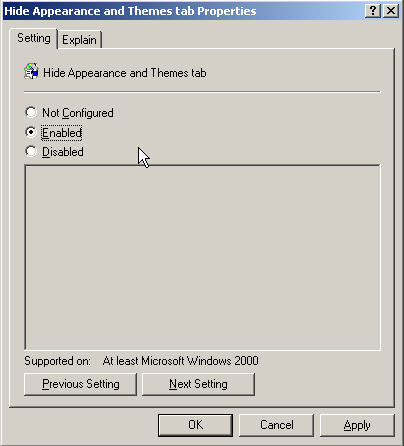 Click on Enabled and then OK your way back out.
Now Right Click on your Domain (or what ever level you prefer) and choose New Organizational Unit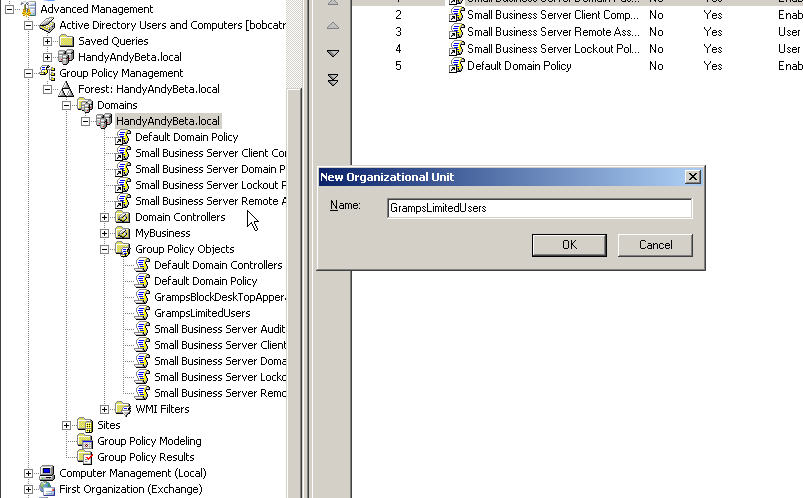 Give your new OU a meaningful name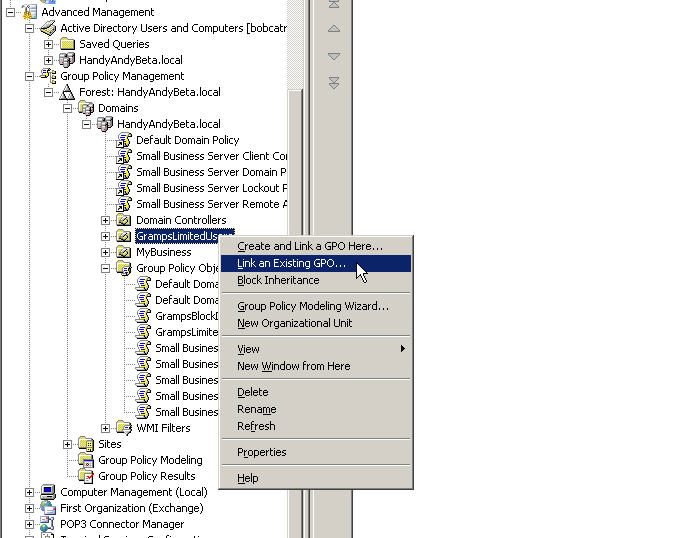 Right Click on the new OU and choose Link an Existing GPO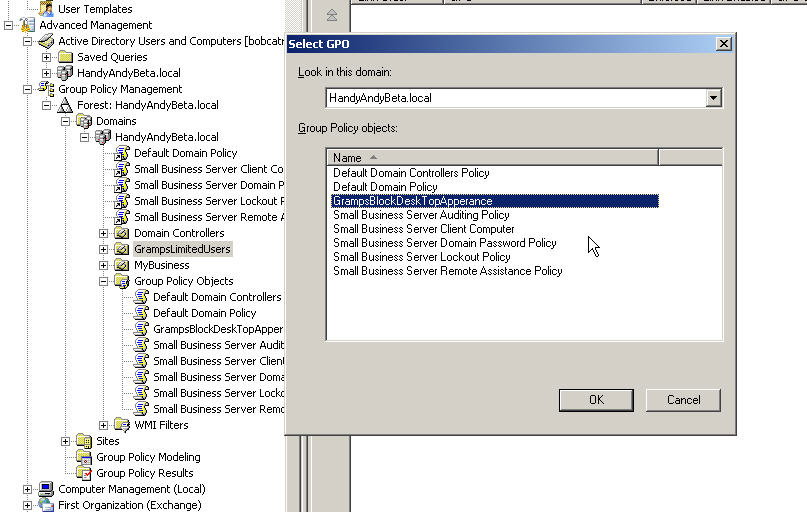 Pick the GPO we created earlier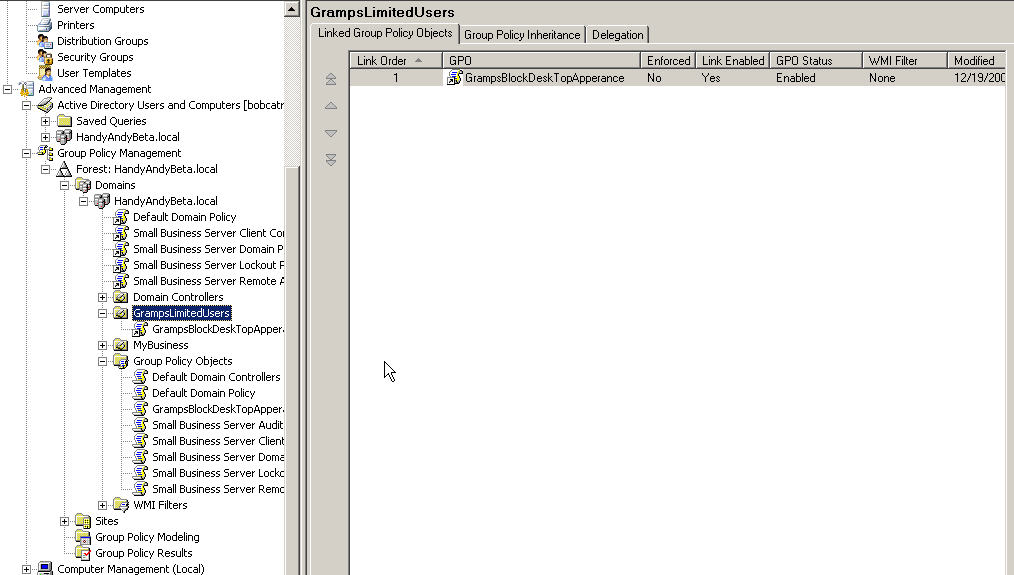 Now all you need to do is move the Users or the Group to be limited into the new OU