Disappearing Settings Menu
by Andy Goodman [SBS-MVP]
There are a couple of resources that explain the problem.
Matt Whitteman wrote one and Prashanth Kaankadae wrote another.
I don't like the idea of just blowing away all the cookies. Everyone is always in a hurry to recommend this approach to fix any IE issue, there are many good cookies and blowing them all away causes a lot of inconvenience.
I prefer to dig in a little bit and just delete the ones causing the problems. In this case I believe I have it narrowed down the cookie you can delete and bring back your settings menu.
First close Outlook & any open IE windows.
Second open a Fresh IE Window.
Third click Tools, Internet options on the IE toolbar.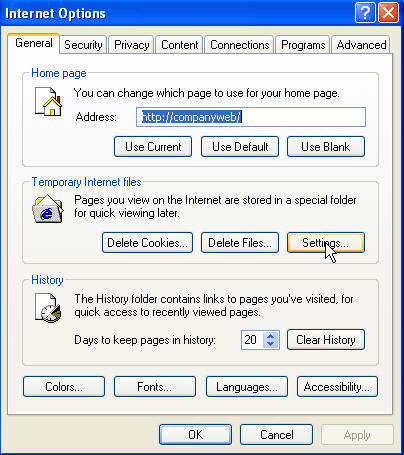 Now click the Settings button.
Now Click the View Files button.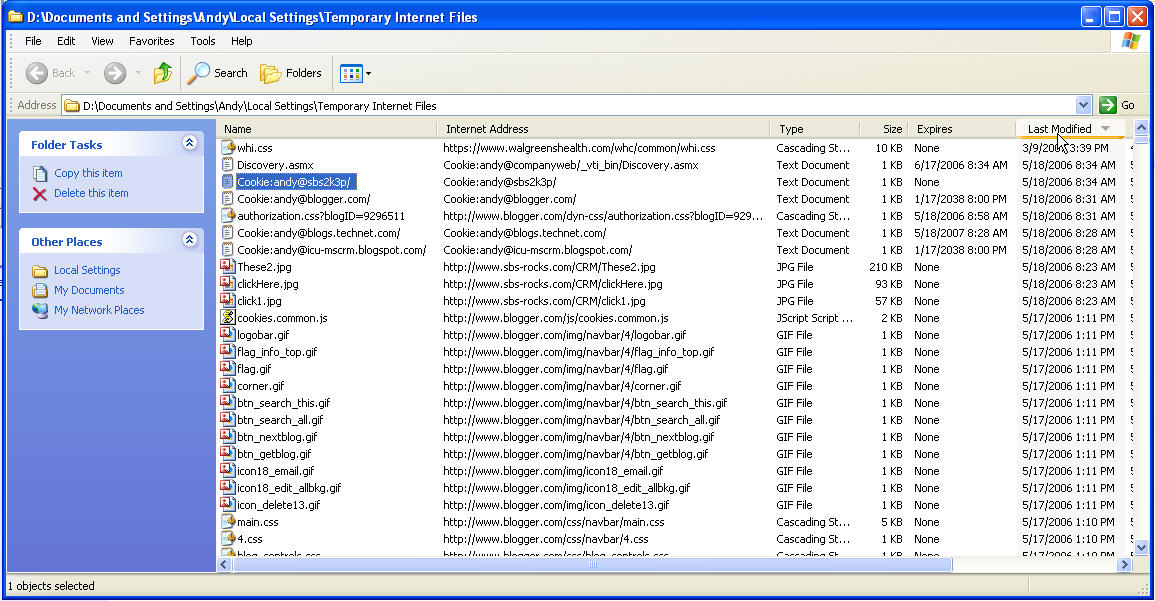 Next locate the cookie it will be YourLogonName@YourServerName
(hint: click last modified column header to sort the list)
Just delete that cookie.
Hope that helps you out!
.