5. Configure Backup
When you click on Configure Backup from the To Do List, the Wizard below starts.
Click Next to get started.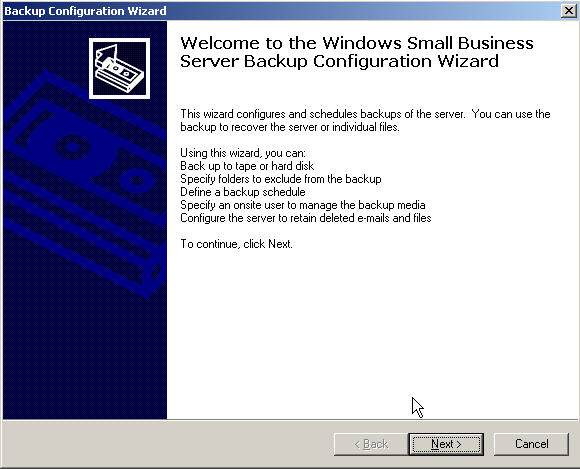 The first choice you are presented with is where to back your system.
You can backup to a tape drive or a hard drive.
If you choose the hard drive, it can be fixed or removable.
In this example we are backing up to a folder on a removable hard drive.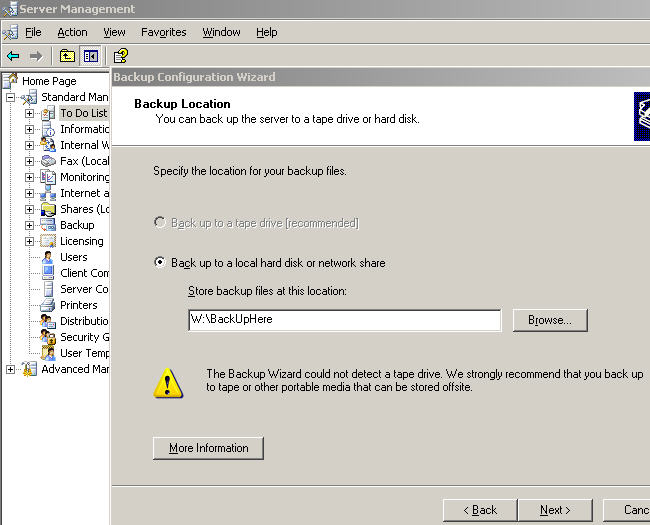 Next you are presented with the choice of what to backup.
We are going to backup everything on the system for our example.
Note the Wizard is smart enough to automatically exclude the folder we are backing up to.
The SBS Dev Team thinks of just about everything, that is what makes SBS such a great product.
If you are backing up to tape ClickME to jump to important info.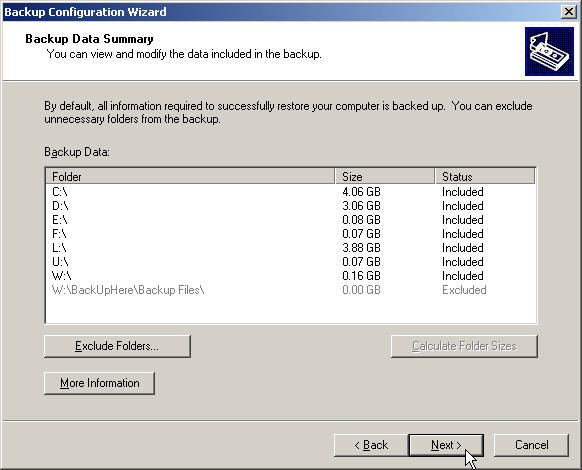 Next the Wizard wants to know when to backup. This is something you need to discuss
with the client. Some companies need a backup every day, others can live with a weekly
backup, or something in between. Note there is only a single backup schedule.
Some folks have found that they need more options, such as daily backup to a hard drive
andy a weekly backup to tape. Sean Daniels has written up a procedure on his blog
to help out in these circumstances. Of course the usual warning applies, use his hack at
your own risk. It is not supported by Microsoft, Sean or Me.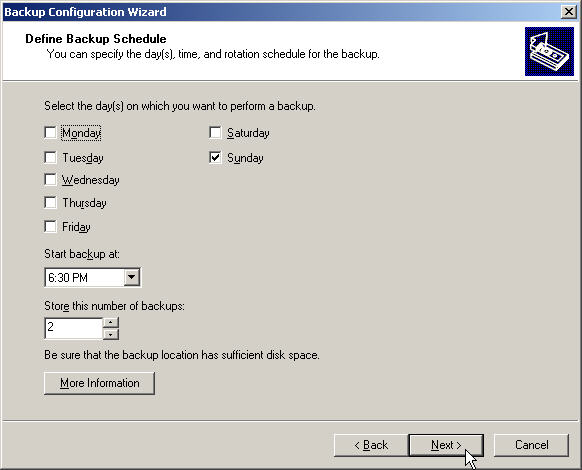 Next you set options for some really cool new features of SBS 2003. You can choose
how long to save copies of deleted messages. I was a little disappointed that the new
backup still does not offer brick level backup of the Exchange Store, but this new feature
is pretty close to that functionality.
On this same screen you set you much disk space is reserved for Volume Shadow Service,
which is what allow the users to retrieve deleted items (and versions of items) from their
home directory. This ability requires the client machines to be running XP Pro.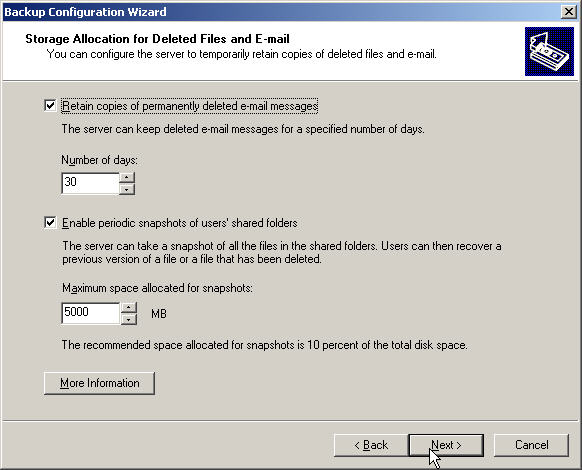 That is all there is to configuring the Backup. Click Finish on the obligatory Wizard
Summary screen and the wizard does it 's magic. Your system is now protected with
an automated Backup.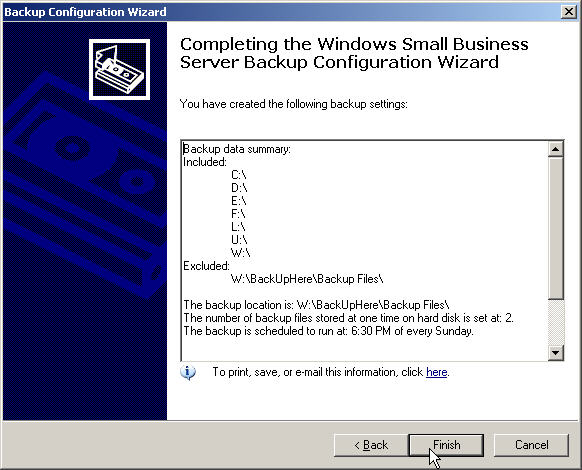 When the Wizard finishes you will get this last screen letting you know all went well.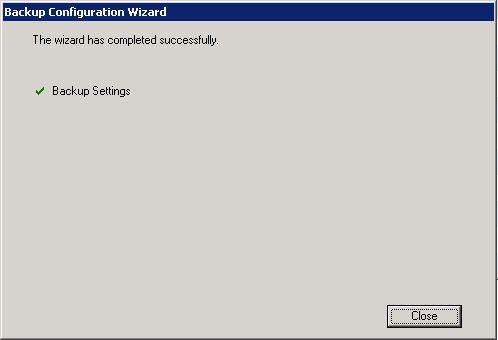 Extra Info for using a tape drive
If you are backing up to tape, you will of course check the top choice.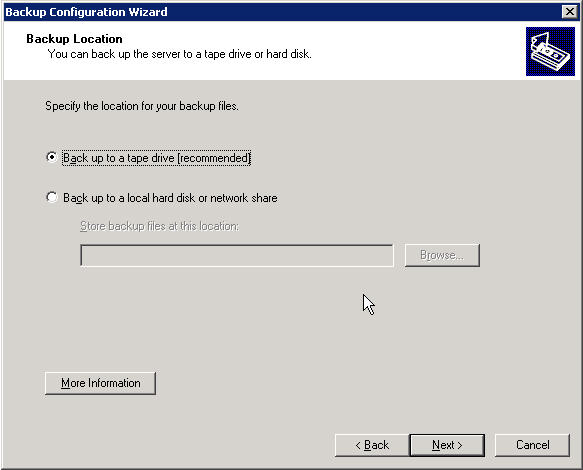 When you choose tape you will get an extra screen, which is where you can select
someone to get reminders to change the tape and clean the drive. Once again kudos
to the SBS Dev Team for thinking up these little extras that just make life easier.